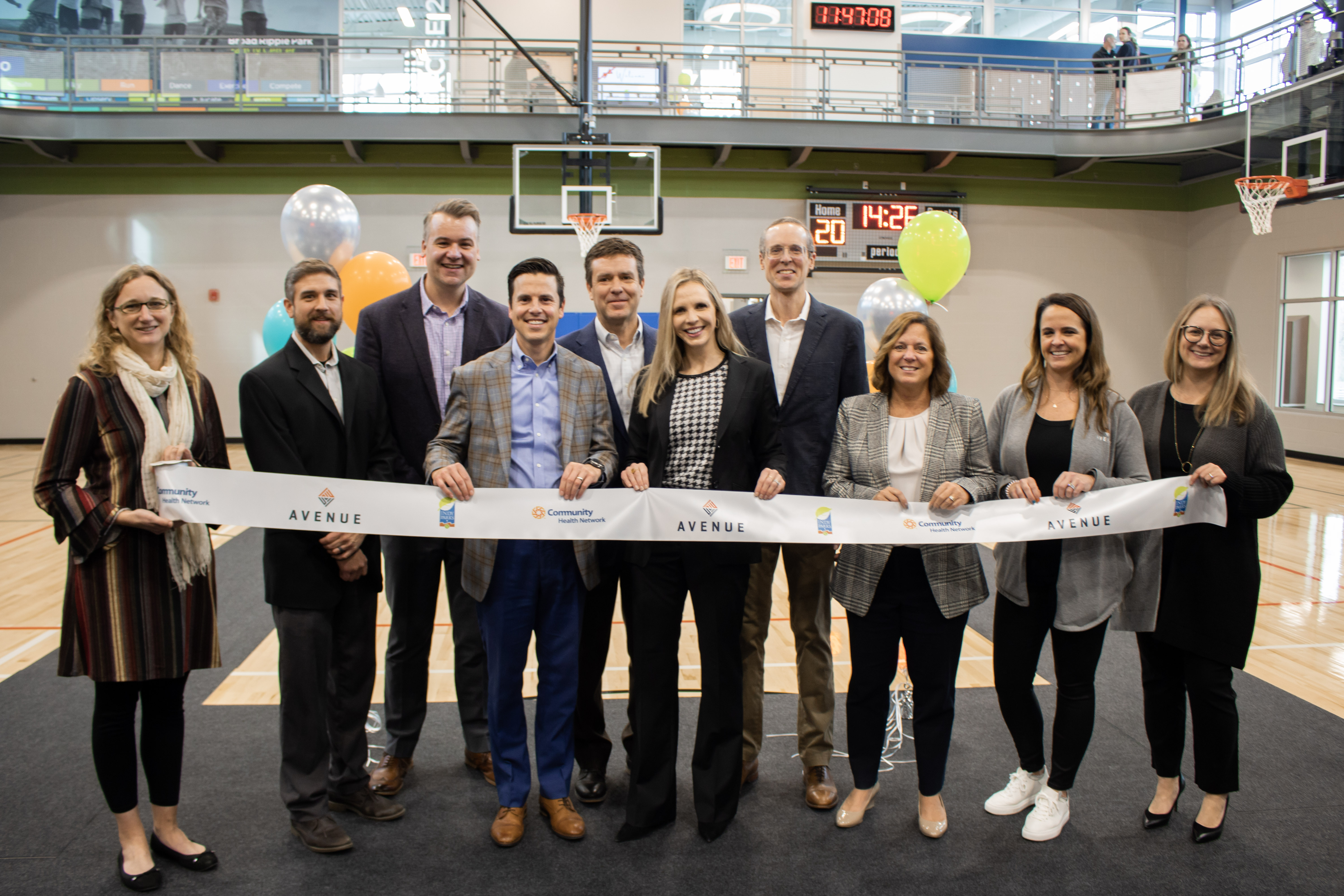 Healthcare Developer, Avenue, Announces Grand Opening of Broad Ripple Park Family Center
40,000 Square-Foot Multigenerational Wellness Facility Opens to Improve Health Offerings in Indianapolis

Indianapolis-based developer, Avenue Development, in partnership with Indy Parks, the City of Indianapolis, and Community Health Network, announces the grand opening of the new 40,000 square-foot, multigenerational Broad Ripple Family Center. The new facility features fitness areas, a basketball court, an indoor track, a party room, a children's play area, group meeting space, a primary care clinic operated by Community Health Network, and more wellness-focused amenities.

"For Avenue, the five-year journey began as the selected developer for the joint venture with Indy Parks and Community Health Network," Mike Mattingly, Co-founder of Avenue said. "This project is special because of the impact the Family Center will have on generations to come to provide amenities and health related activities for all of Central Indiana."

Intentional programming with a focus on health and wellness for all community members as well as patients is a priority. Within the facility, primary care offerings will be delivered by Community Health Network staff. The $70 million master plan for the park was approved in 2019, and Avenue is pleased to have been chosen as the developer for this property, and Phase I of the master plan development. This building will impact thousands of local residents and visitors for decades to come.

"This family center establishes a balance of passive and active recreation," Laurie Schultz, Co-founder of Avenue said. "It provides IndyParks staff a new expanded canvas from which to create new programming in collaboration with Community Health Network, and expand current offerings to the greater Broad Ripple community."

Broad Ripple Park Family Center is located at 1426 Broad Ripple Avenue, Indianapolis, IN 46220. An Open House will be held on Saturday, January 21st from 9am - 5pm.

Avenue is committed to being an integral part of the community and values great partners like Community Health Network, Indy Parks, ArcDesign, Williams Architects, Meyer Najem Construction, Context Design, CEC, and Centier.